Speaker – Chaplain – Teacher
Multi-Award-Winning Author
Jesus, Were You Little? Receives Two AWSA Awards!

Christian Market Book Award Winner
2023 Children's Fiction Book of the Year

Golden Scroll Award Winner
2023 Children's Book of the Year
""My picture book, Jesus, Were You Little? has been doubly blessed! My heart is flooded with gratitude to Christ for his inspiration. I also thank the amazing people of AWSA for their tireless work in building God's kingdom!"
Sally Metzger
Advanced Writers and Speakers Association (AWSA)
AWSA is a group of Christian women who work as professional authors, entertainers, publishers, and speakers. The Golden Scroll Award is given to honor its members. The Christian Market Book Award is open to all Christian authors whose books are published in the Christian marketplace.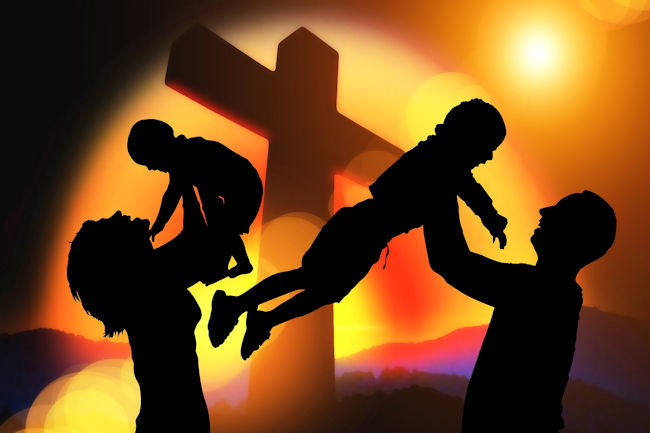 | Tips for Parents and Grandparents |We always promised ice cream after church to make sure our kids would pile into the car...
read more
Thanks to everyone who stopped by to see me and learn more about my books at the Society of Children's Book Writers & Illustrators' booth. You made the Texas Library Association's 2023 annual conference a real success for me.
Sally Metzger
As a teacher, spiritual director, retreat leader, and author, Sally Metzger has helped young people discover God's boundless love for them for over 20 years. Sally has a Master of Theological Studies degree and developed and taught a course in faith formation for parents, religion teachers, and youth ministers.
Sally is active in chaplain ministry with the Community of Hope International. She is the author of two children's books, Night of Mysterious Blessings and Jesus, Were You Little?
Please see below to learn more about my Spiritual Exercises, Ministry Workshops and my Books.
No really, take a look. There's some good stuff down there!
Christian Children's Books
Spiritual Exercises
Helping Children Grow in Jesus
Spiritual Exercises
If we merely read about Jesus calming the sea, we miss the boat. But if we use our imaginations to experience the assault of the wet wind, the rocking of the boat, and Jesus bringing utter calm to the waves with one command, the biblical story comes alive as never before.
Helping Children Grow in Their Love for Jesus
Scripture wasn't written only to record how Christ interacted with people 2,000 years ago. Christ's love and words of wisdom are meant for each one of us today. The sensory details in the guided prayer below allow children to imagine themselves with Christ in a Bible story and, ultimately, to experience his love for them.
Contact Me
For more information about scheduling a Workshop or Speaking Engagement please contact me using the form below.
Thank you so much for visiting my website today.
What People Are Saying About Sally's Talks and Workshops