Add Public Speaking to Your Comfort Zone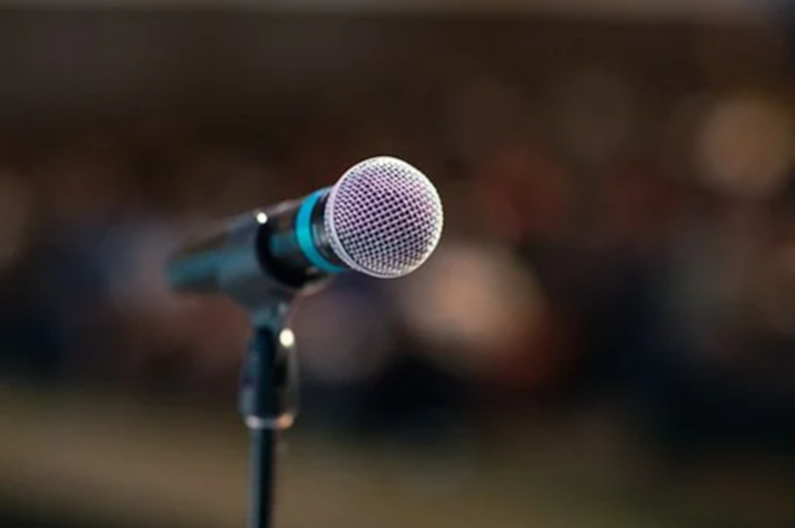 |Add Public Speaking to Your Comfort Zone|
It was my first-year teaching theology at the school, and I'd foolishly agreed to speak to the 900+ educational community at a prayer service. What was I thinking when I said yes? Whatever my thoughts had been, I certainly wasn't thinking them at that moment! I needed to add public speaking to my comfort zone. Pronto!
Before I walked up to the mic, I looked around to see the principal, vice-principal, my department head, and all my colleagues. These were the people I'd hopefully be working with for years to come. I could hear the blood pounding in my ears, the drumbeat of fear echoing endlessly.
As I waited for my cue to go up to the stage, I saw one of my students. His father had recently died in a traffic accident, and he'd been in my office every day after school that week. Two rows back sat a boy whose little sister had been diagnosed with Leukemia.
When you're loving, you can't be nervous.
My topic was Finding God's Presence in Difficult Times. It occurred to me that my talk wasn't about me but for them, the students I'd grown to love. Suddenly, an inner stillness came over me. A thought happily lodged in my brain: When you're loving, you can't be nervous.
I spoke calmly to the group before me. Afterward, I remembered the author of the sentence that had rescued me, Mitzi Gaynor, an American actress, singer, and dancer. Mitzi, 90 today, is the star of the classic movie South Pacific. Mitzi used to be nervous before going onstage. She would peek out from the curtain and look at individuals in her audience, the older man, his squirming grandchild, and the pregnant woman in the row behind them.
Mitzi would look intently at each one, imagine the challenges in their lives, and see their need to relax and escape for a while. Then, silently, she proclaimed a developing emotion to each one: I love you! I love you! I love you! Mitzi said when she was loving, she couldn't be nervous. Mitzi Gaynor, years before, said the words that gave me comfort, and the Spirit within me brought them to mind when I so needed them.
I gave that particular talk to faculty, students, and administrators many years ago. Yet, even today, if I find myself self-conscious or afraid of judgment, I look for someone to care about, someone to love.
My prayer for you–
Today, be aware.
God's Life floods your heart.
It's always Raining Grace.